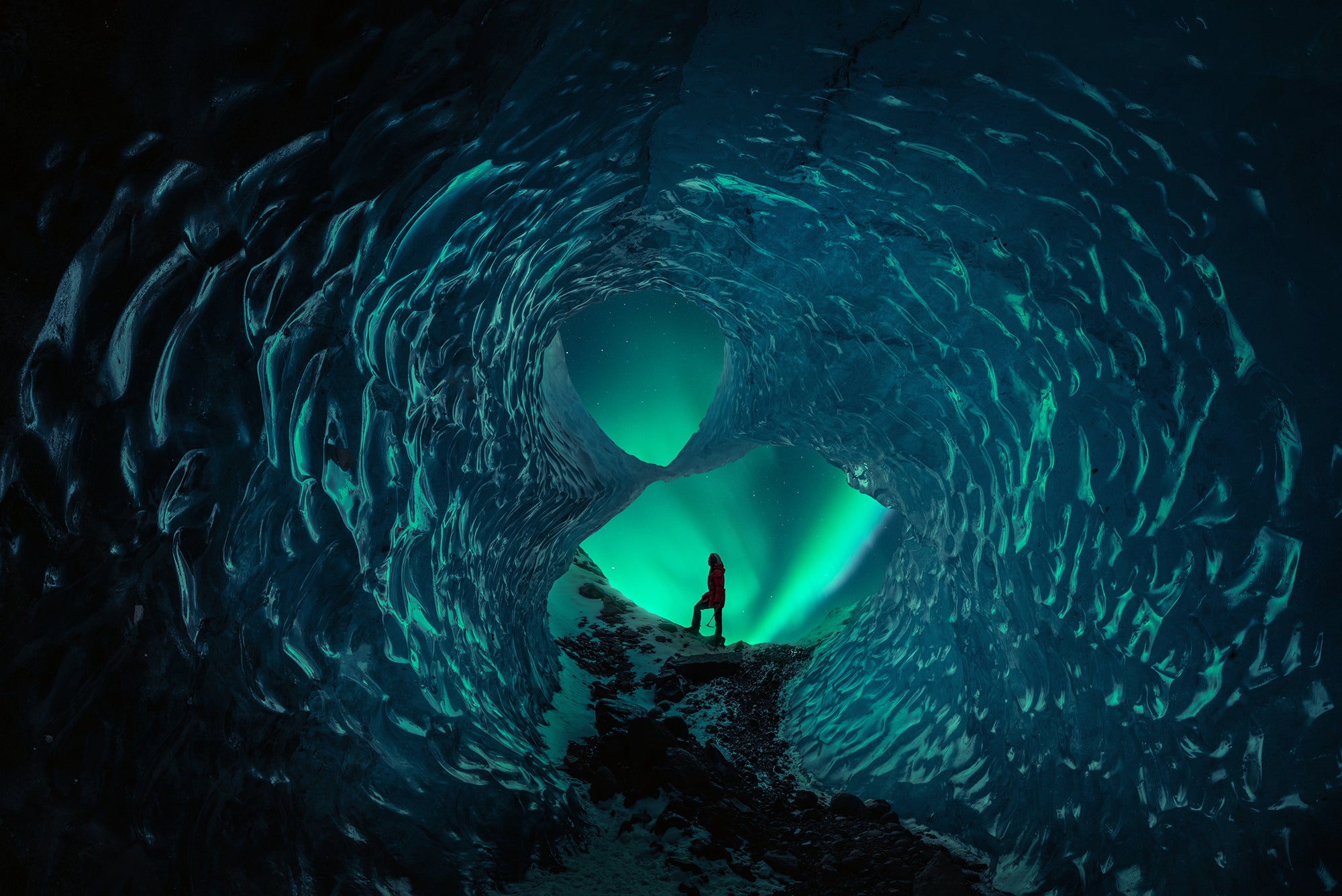 Fire and Ice (Completed)
11 th - 18 th November, 2021
The workshop is designed to be a truly unforgettable experience. Based on the incredible photographic opportunities offered by the diverse landscape of Iceland we will travel across the South Coast with emphasis on photographing Volcanoes, Ice caves and Aurora Borealis.
We will be shooting the active volcano both from the ground as well as from the air. With a private plane we will be circumventing the volcano to get all possible aerial perspectives. Then we will hike up to the lava flow for a closer perspective. Photographing Ice caves with spectacular architecture is an awe inspiring experience. We will be combining glacier walks and ice caves exploration. Using the expertise of local guides we will photograph the sculptured wonder of these astonishing locations.
For added excitement every night we will be on the lookout for the Northern lights. We are situated close to spectacular landscapes each night and if the northern lights are on display we will be chasing them. In addition to the above we will cover the iconic spots on the south coast as well as some lesser know gems off the beaten path.
With knowledgeable local guides, luxurious transport, comfortable accommodations and an action packed itinerary this trip is custom tailored for an unforgettable and unique experience.
All volcano images by Dzenis Photography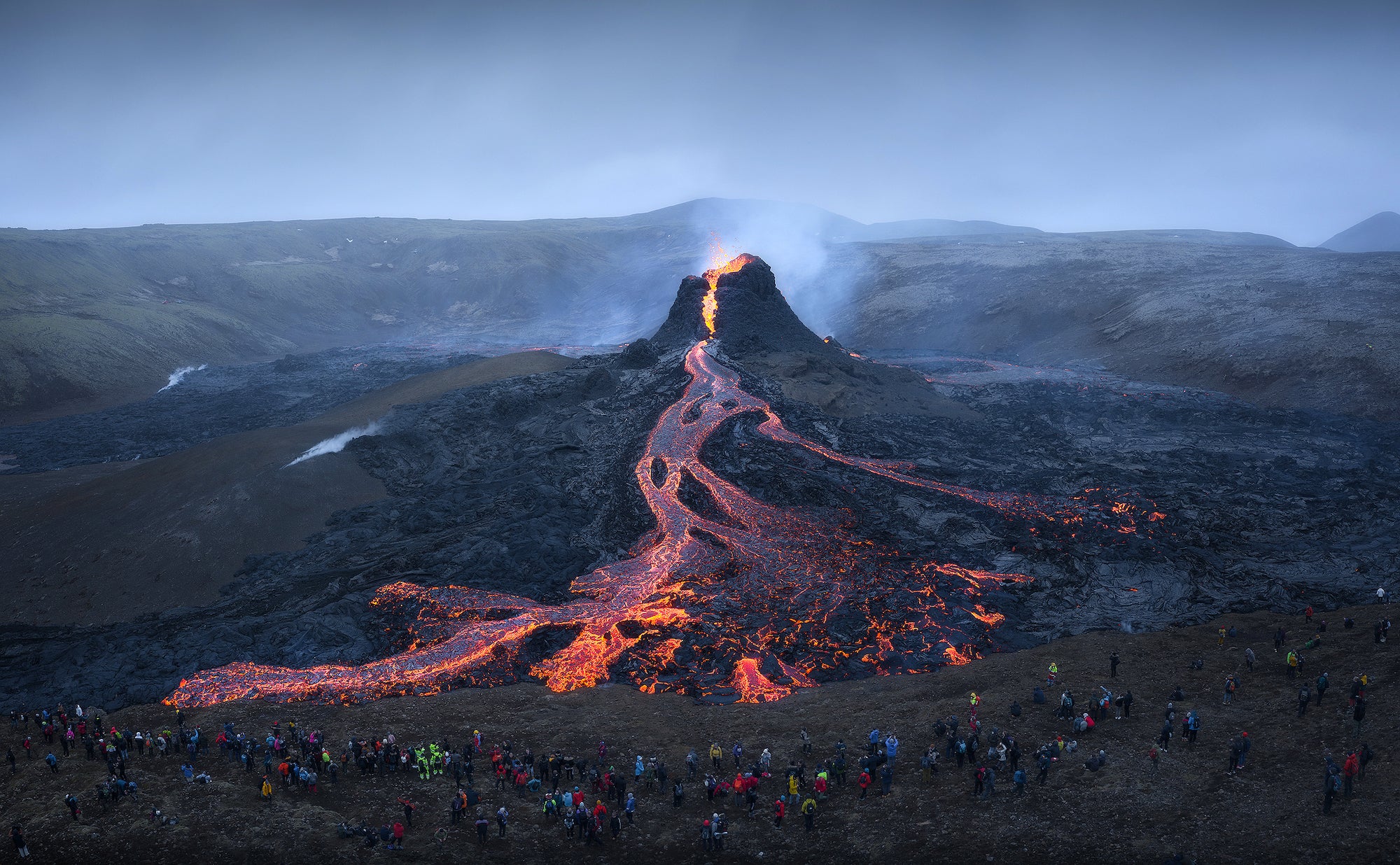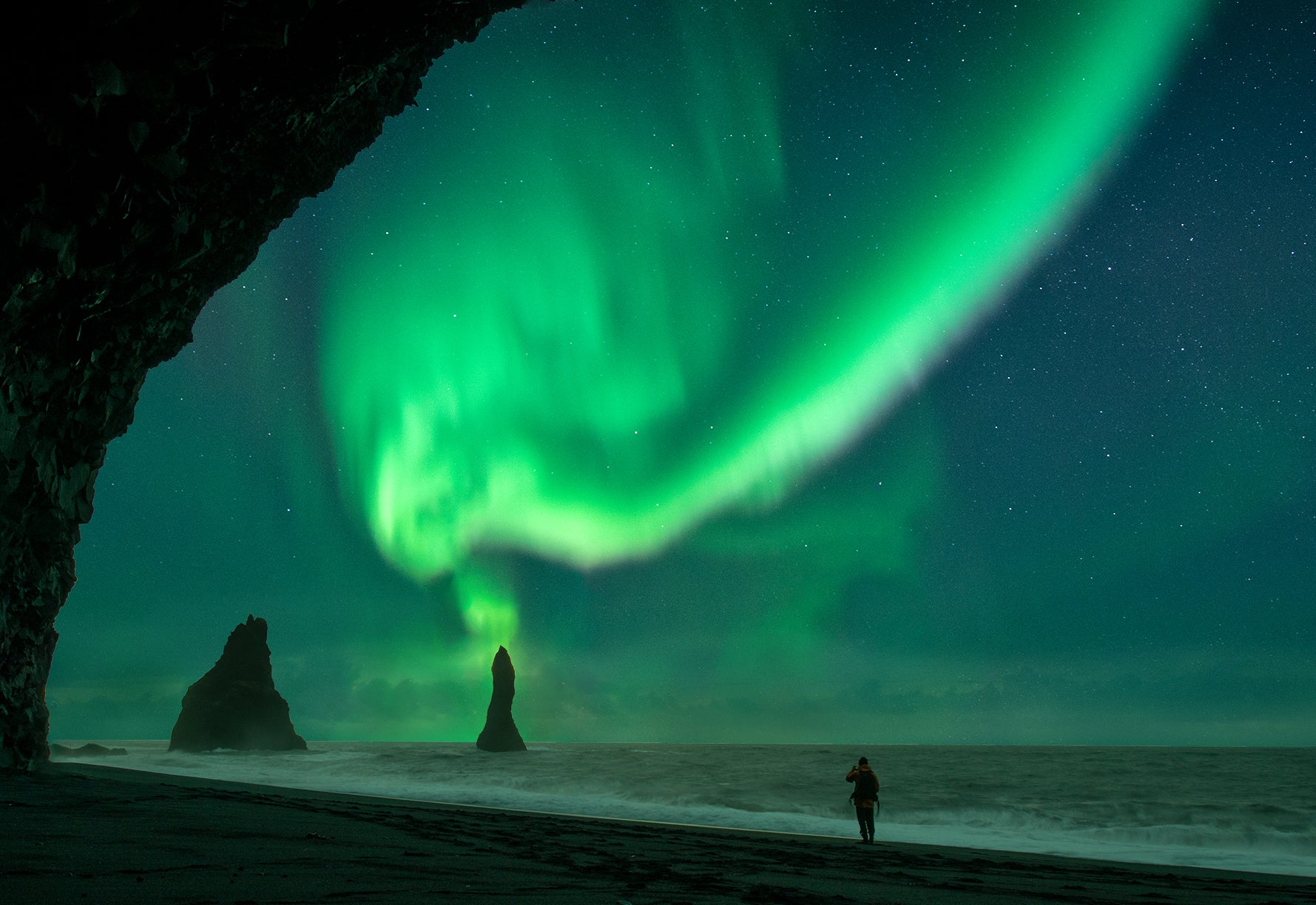 Itinerary
Day 1: Arrival into Keflavik airport
Orientation/welcome dinner.

Day 2: This day is entirely dedicated to photographing the volcano from aerial and land perspective. Every participant will have a dedicated window of the plane to shoot from and circumventing the volcano will give ample time for the aerial shots. Our pilot is a photographer and has spectacular aerial photography of the volcano himself and a deep rooted understanding of what's required to generate portfolio worthy images. Private Volcano flight expense is covered in the cost of the trip.
We will also be making the hike out to the volcano to take in the perspective from land and this is an opportunity to try drone photography as well.

Day 3: Vík-Jókulsárlón. Sunrise at Dýrholaey or Reynisfjara. Then we proceed further east stopping at Lómagnúpur, Fjaðrárgljúfur, Eldhraun, Svínafellsjökull and finish with sunset at Jökulsárlón/Diamond beach and Glacier lagoon. We will ofcourse be on the lookout for Northern lights at this iconic location and not pass up the opportunity to photograph this spectacular phenomenon.

Day 4: Day of Ice cave exploration. Our goal is to explore the best ice caves the season has to offer. The entry fee into each ice cave is included in the workshop fee as is all of the expense for guiding and outfitting. Depending on the weather we stay in the area of Jökulsárlón visiting Fjallsárlón or possibly Múlagljúfur finishing the day at the ice beach.

Day 5: Sunrise and sunset at Vestrahorn. This beach with immense photographic potential and additional beaches nearby all serve as great backdrops for chasing both angled light and the Aurora at night. We will be monitoring ice caves nearby to add a second day of Ice cave exploration if possible.

Day 6: We begin to make our way back and will be in Vik for the night. We will be shooting both iconic spots as well as some secret ones as we travel along the picturesque South Coast of Iceland. Some of the areas we will cover include Lómagnúpur, Svartifoss and Foss á síðu

Day 7: Our onward journey continues from Vik to Reykjavik. We will cover the waterfalls between Vík and Golden circle (Seljalandsfoss, Skogafoss). End with sunset at Geysir or Gullfoss.

Day 8: Goodbye Breakfast/Departure.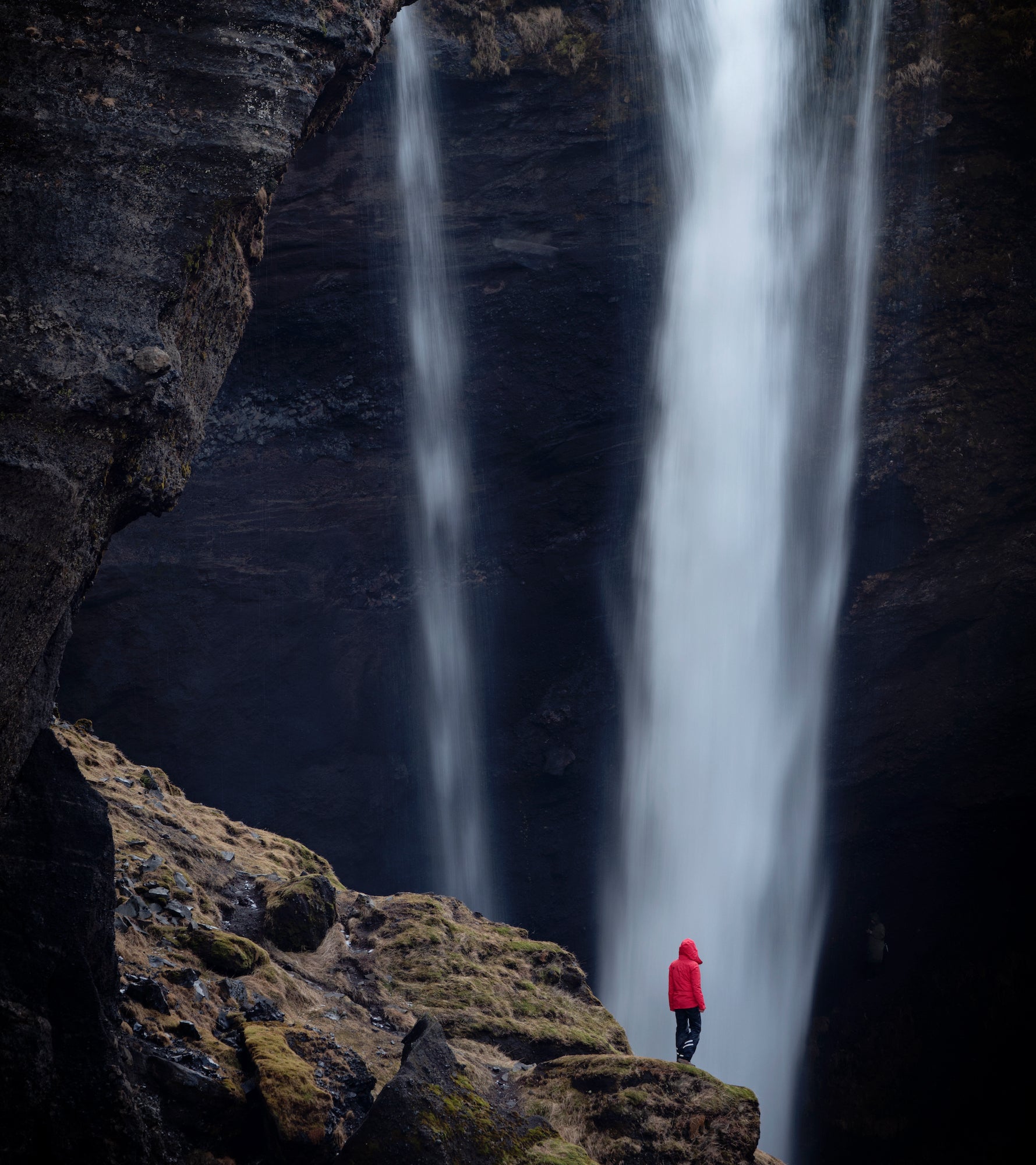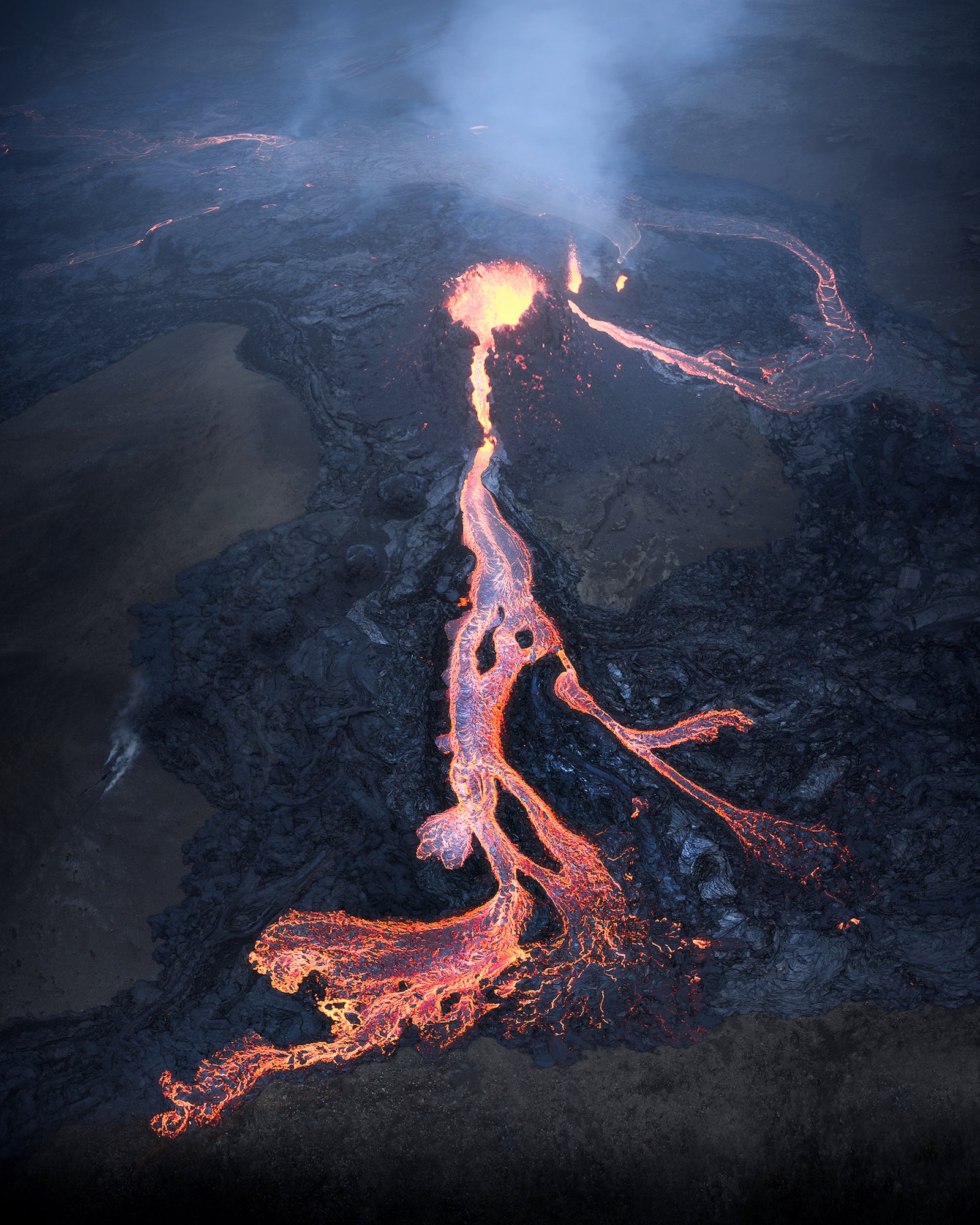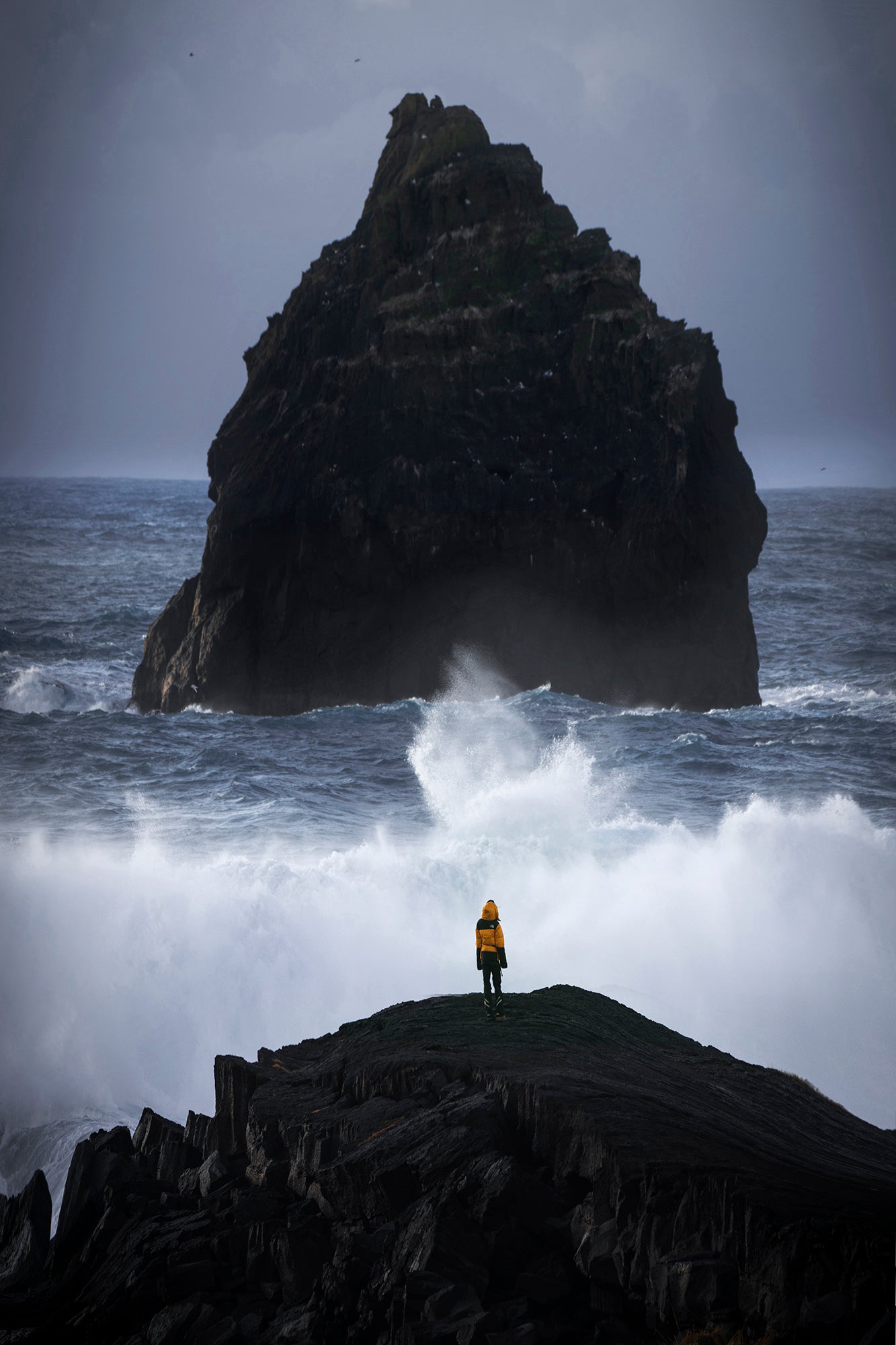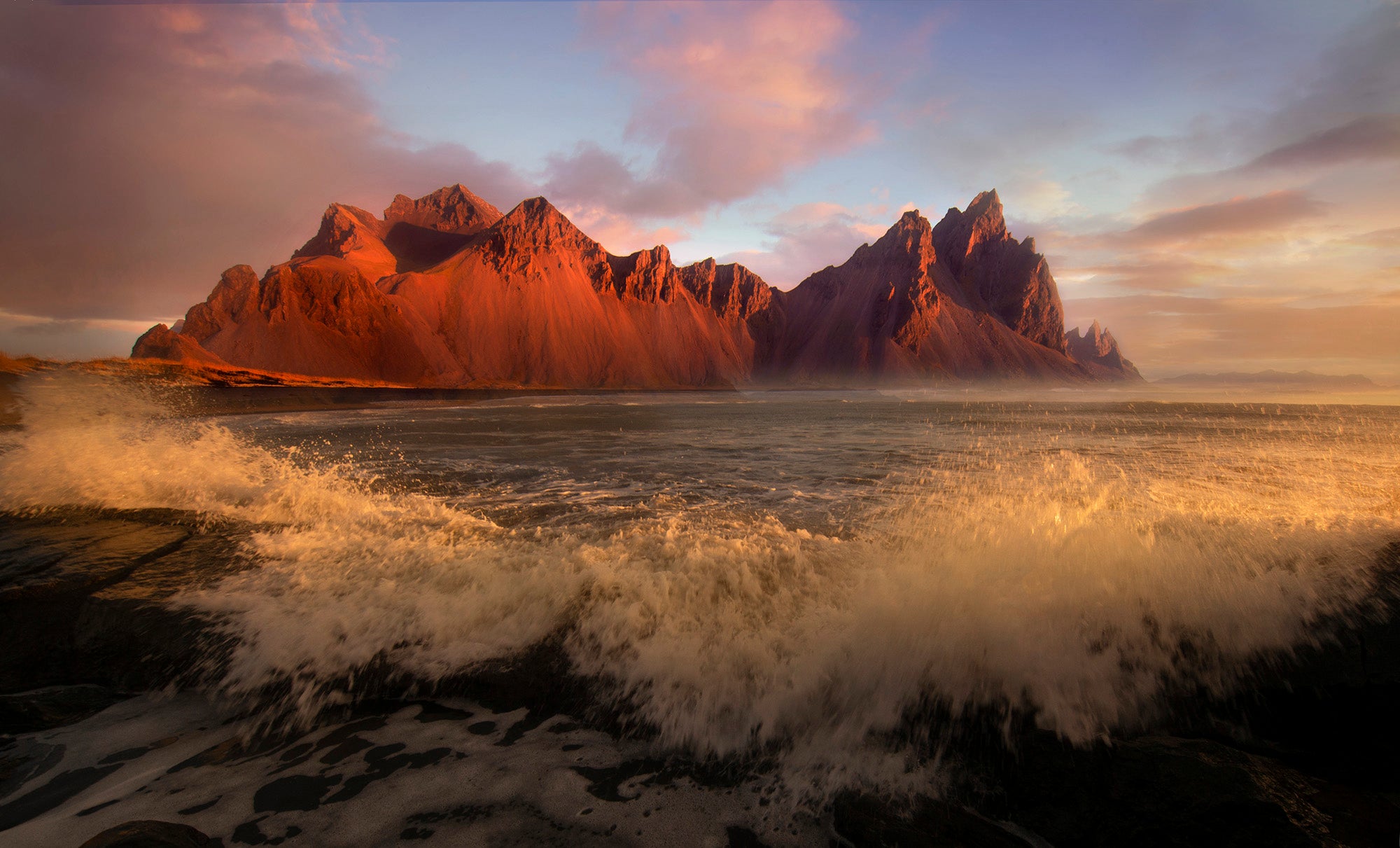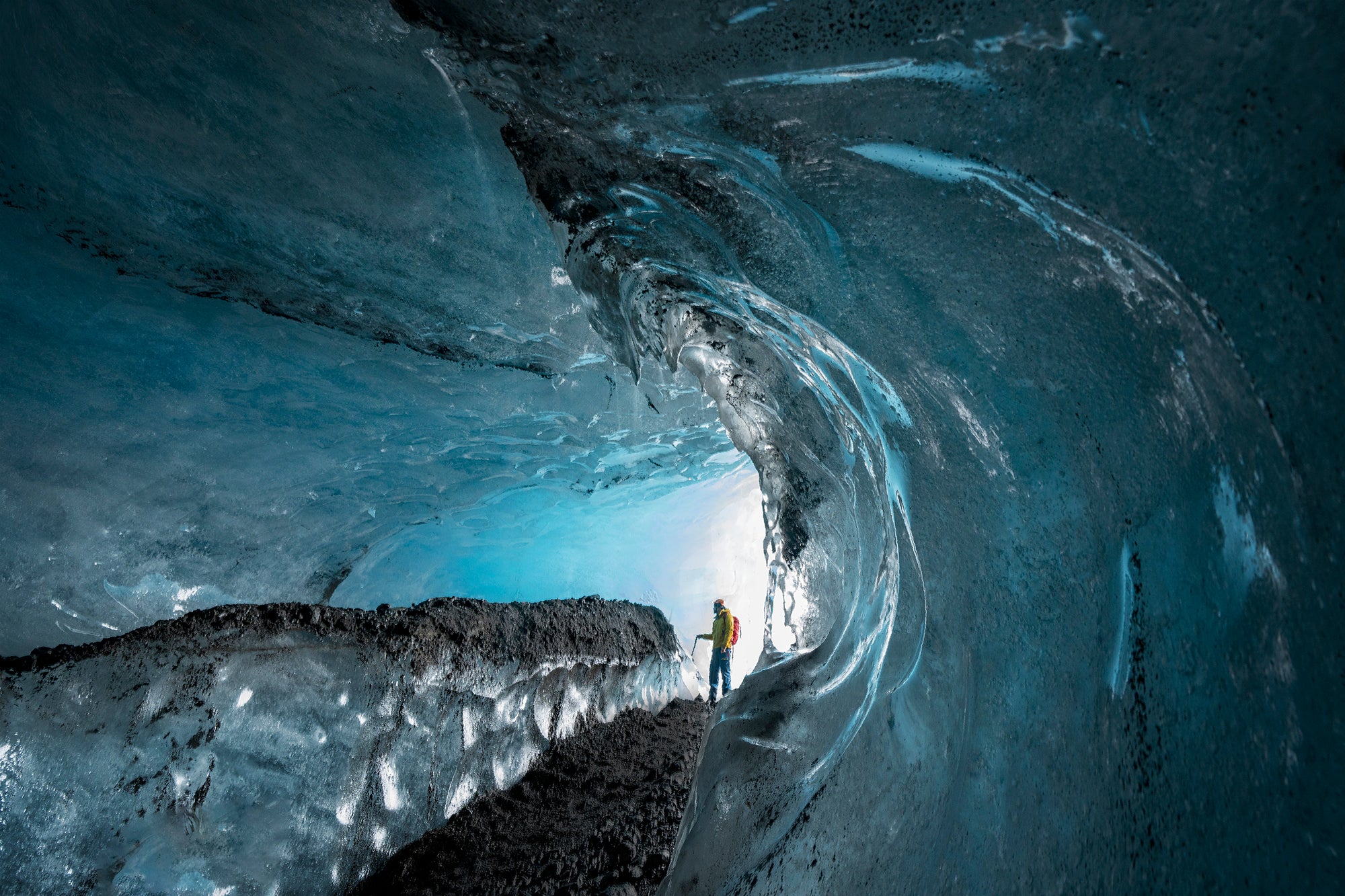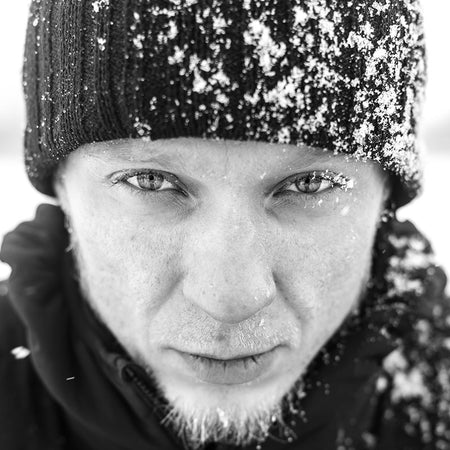 Meet Kasper Dzenis
There's no doubt that immersing oneself in nature with a camera can reinvigorate the soul. For Kaspars, this has become a lifetime passion that he pursues all across the rugged and pristine landscapes of Iceland.

For this intrepid explorer, there is nothing more exciting than to get off the beaten track, traversing the last remnants of wilderness left to be discovered in this world. His enduring belief is that there are still many grand scenes in Iceland that are yet to be photographed; his sense for adventure is a testament to the energy that he puts into finding them.

With an intimate knowledge of the Icelandic landscape and having guided countless photography workshops, Kaspar's is well-versed in working with the unique and oftentimes dramatic conditions that this country has to offer. You can rest assured that he will bring you to the most epic locations in Iceland where you'll be able to capture the immense beauty that epitomises the Arctic.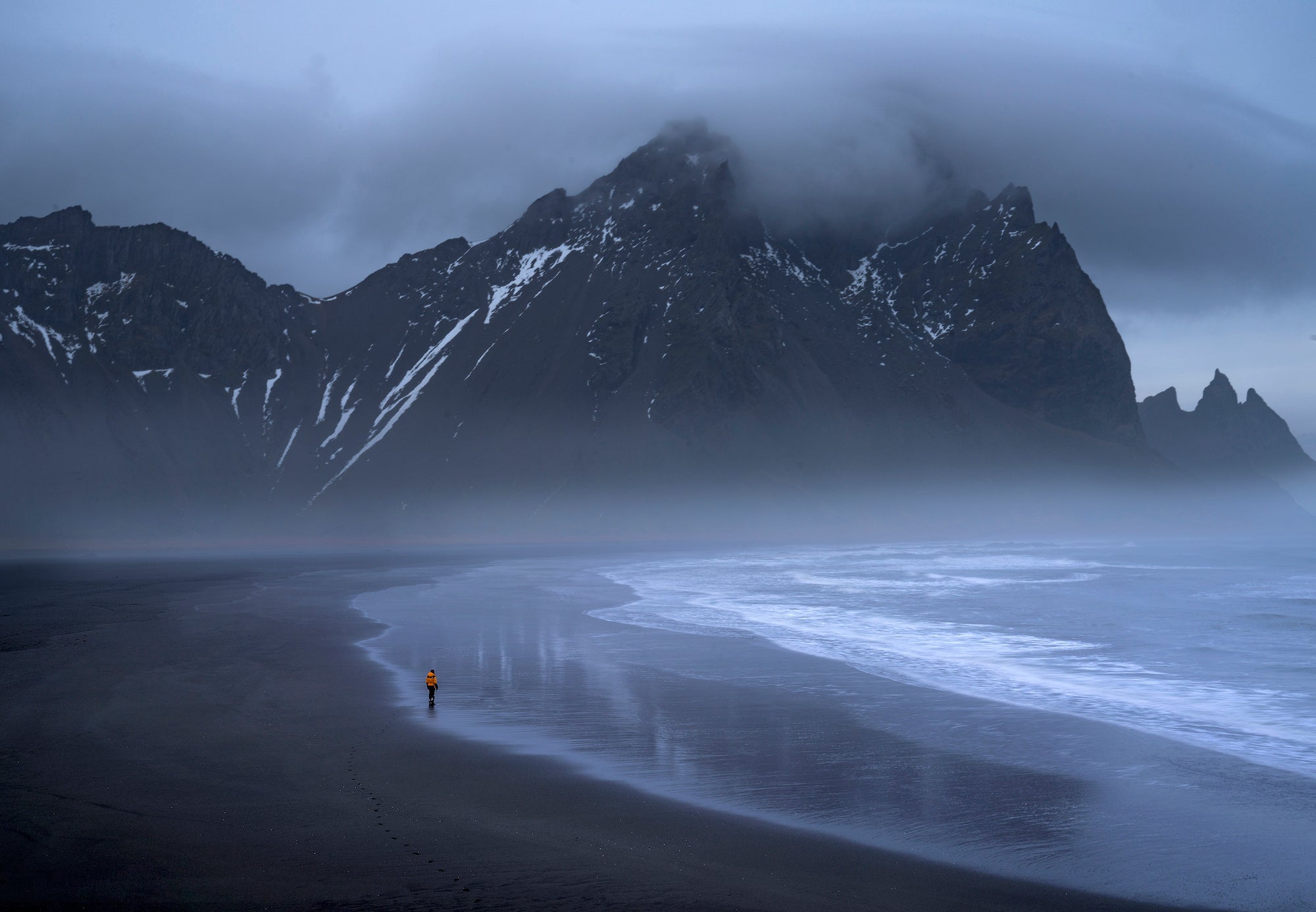 Included
- Transport from airport.
- Welcome dinner
- All transportation in Mercedes sprinter van with two seats per person.
- Excellent hotel accommodations 8 days/7 nights.
- All breakfasts.
- Private flight over volcano.
- Guided hike to volcano.
- Guided hike/outfitting for glacier walks and all entry fees into ice caves.
- Nightly aurora chase.
- 24x7 dedicated local guide and driver.
Not Included
Does not include lunches/dinners/beverages/gratuities.
Travel insurance highly recommended.
Refund Policy
If canceled by participant 60 days before start of workshop credit can be applied to future workshops.
If canceled within 60 days of start of workshop no refund will be issued.
Workshop fee: $5995 ( double occupancy)
Single supplement $900
Deposit due at time of registration.
Full amount due 60 days prior to start of workshop.
Disclaimer
Trip insurance is highly recommended along with overseas medical insurance. Your own domestic medical insurance may not cover you whilst you are overseas.
The itinerary is highly dependent on weather, and the Icelandic weather can be highly unpredictable. The visits to ice caves are dependent on favorable conditions, and formation of Ice caves varies from year to year. The Northern Lights, are likely to be seen during our stay but there is no guarantee that they will appear.