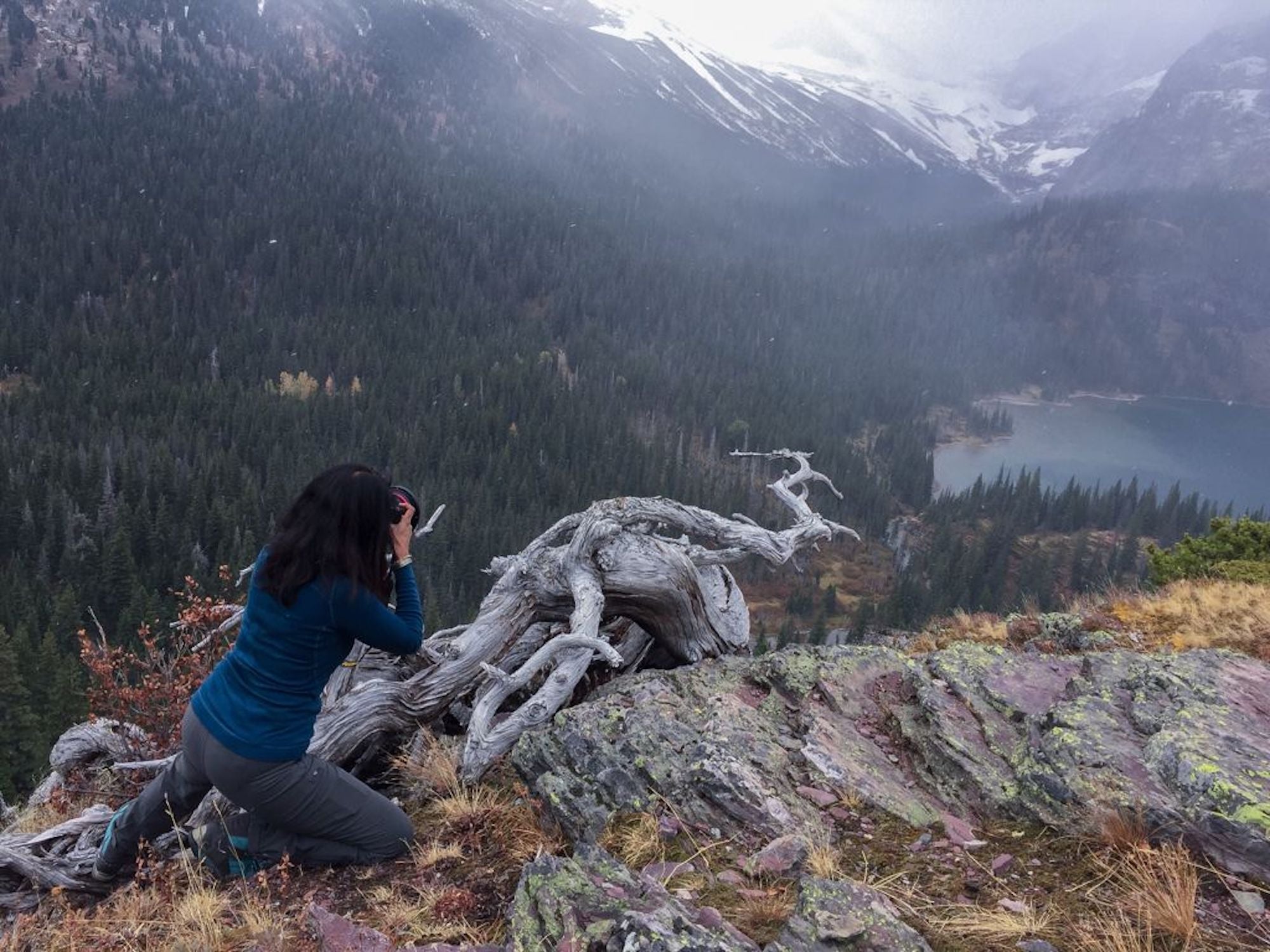 Why attend my workshop ?
There are two parts to photography. The technical part which is relatively easy to learn with diligence and time. Then there is the aesthetic part which is a more ethereal concept and much more difficult to master. Guidelines of exposure control, paying attention to the nuances of light and tonality, color management etc. are all milestones on that journey. But the most important factor is being able to develop the ability to see beyond the obvious.To be able to recognise the beauty in the barren, the magic in the mundane and render it in such a way that it becomes obvious for all to see.It is true that to a certain extent this is an inherent talent however in my opinion it is possible to cultivate this "sense of seeing" with exposure to proper knowledge and constant practice. This has been my personal goal in expressing myself creatively and developing a style that feels true to my own nature.

I Sincerely hope to meet you in the field and share this form of creative vision with you. As a mentor I aspire to facilitate your individual creative process, to fine tune personal style, nurture artistic ability and to learn to appreciate the true joy that this process brings to the artist.The workshops I conduct are confined to small group size and customized to suit individual goals. From subject selection to image acquisition to image rendition all steps of the creative process are analysed and optimized. I sincerely believe that such focused learning results in accelerated growth.
The domestic workshops are geared towards a maximum of 4-5 participants and the International workshops for 6-7 participants. The number is increased only if a second instructor is included in teaching during the workshop. The small group size is to make it possible to provide individual attention to each participant and work towards their personal goals.
If you have any questions please feel free to reach out to me at docreddy@yahoo.com
Colors of California (Sold Out)
Autumn unleashes the splendor of the Sierra with gold, orange and crimson embracing the landscape. Set against the backdrop of the majestic mountains. groves of Aspen trees interrupted by vibrant meadows filled with fall foliage showcase the best of fall colors in the Western part of the country.
$3000
6th-11th October 2023
Know more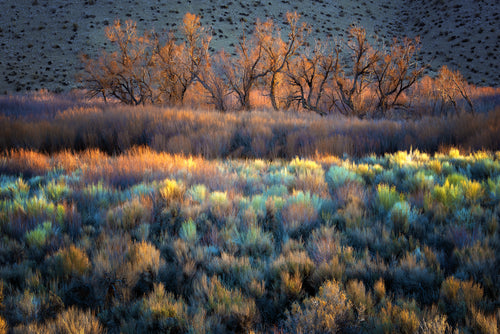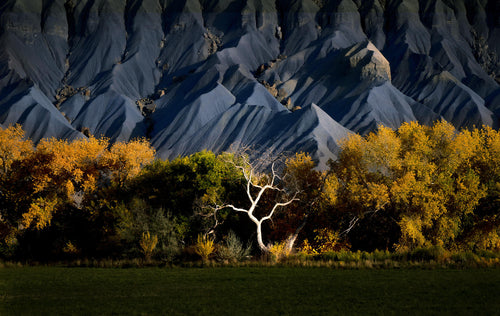 Autumn in Utah Badlands (Sold Out)
Experience Autumn in the Badlands of Utah.
Imagine a landscape so unique that astronauts are trained here for landing on planet Mars. This part of Utah has places that feel like you are on a different planet. With large wilderness sections embellished with unique colors, textures and architecture. the region offers much to explore and photograph.

$2500
19 th-22nd October 2023
Know More
Beauty of the Bayou 2023 (Sold Out)
Discover the beauty of the Bayou in a workshop experience that is uniquely captivating. Gliding amongst giant cypress trees hundreds of years old,  branches decked with colorful foliage and adorned by the gossamer of hanging moss. As mist  rises from the water of the flooded forest it creates an ethereal landscape with innumerable photographic opportunities. Soft light filtering through the branches, reflections dancing in the calm waters, the sense of serenity of this landscape is unparalleled. 
$3500
Nov 7th-11th 2023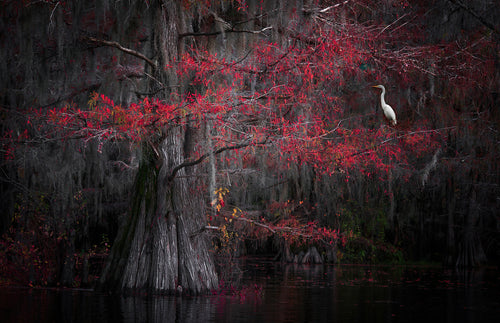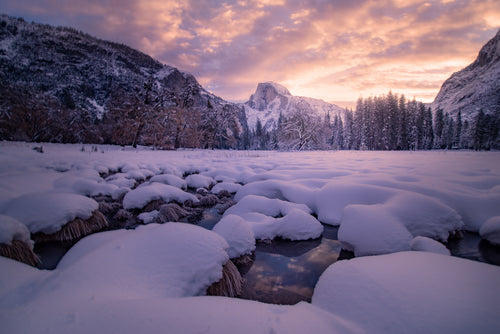 Winter wonderland
Winter is by far the best time to visit Yosemite. The park tends to be much more quiet receiving far fewer visitors than in the summer months. Passing winter storms powder  the trees with sparkling white and if we are lucky we can catch snow on the valley floor a photographer's dream come true.
$2500
18th-21st January 2024
Know more
Drama of Death Valley (2 spots)
Experience the Beauty of the Barren. (Accommodations in Death Valley National Park included)
Winter in Death Valley is an exceptional time of the year as passing storms generate incredible atmosphere with remarkable light. There is an increased chance of seeing reflections at the large salt pans are transformed into giant mirrors. Woven with the tapestry of sand dunes, salt flats and majestic mountains, Death Valley is a favorite for obvious reasons amongst landscape photographers.
$2800
1st-5th February 2024
Know More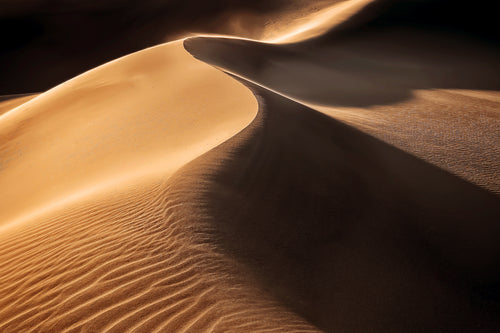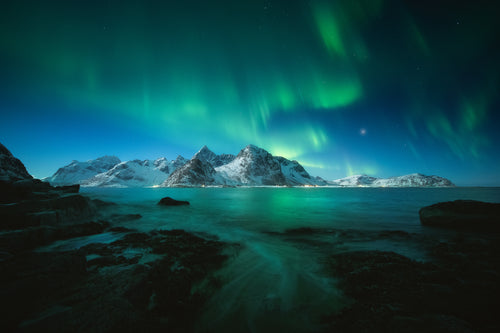 Arctic Light
Arctic Adventure in the Lofoten Islands with Tor-Ivar Naess and Sapna Reddy. The Lofoten archipelago is home to towering peaks, pristine beaches, rugged glacier carved fjords and quaint fishing villages. Winter in Norway is the perfect time to experience the aurora dancing in the night sky and photograph the majestic landscapes of the Lofoten Islands. Get ready for an unforgettable experience under the arctic sky. The 2024 workshop includes shootiing Sea Eagles, the largest flying predator of Europe as well as opportunities to shoot the landscape from a boat for fresh perspectives.
$4500
16th -23rd February 2024
Know More
Spring in Yosemite
Bordered by granite walls, adorned by plunging waterfalls, giant sequoia trees, grassy alpine meadows and the reflections dancing on the merced river, the plethora of subjects makes Yosemite a paradise for the nature photographers. This workshop is set up to catch Dogwoods blooming and rainbows under the full moon. Whether you like to photograph the grand vistas illuminated by dramatic angled light or prefer to render the more intimate scenes that showcase the finer details, this location offers you the inspiration and opportunity to bring your creative vision to life.
$2500
22nd - 25th April 2024
Know More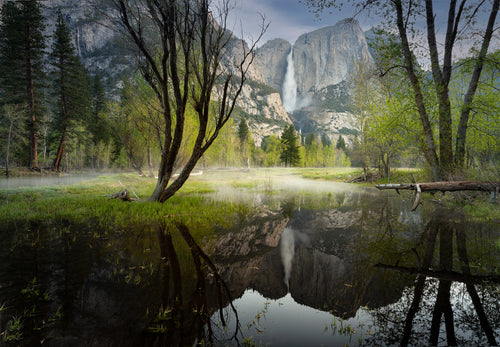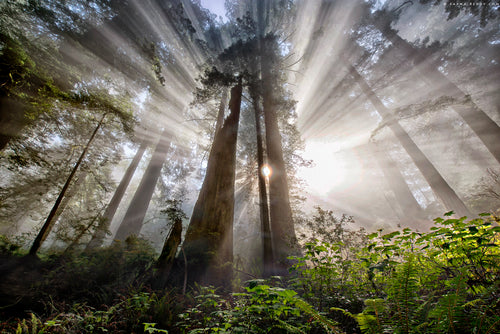 Mystic Forest
As a landscape photographer I find myself truly fortunate to be living in California. The 900 miles along the pacific coast strewn with dramatic rocky cliffs, sandy beaches, majestic mountains, desert lands and redwood forests offer enormous opportunity to the wanderer, observer and photographer within us.  
In that gamut of choices one of the most intriguing subjects is the Redwood forest. 
The Giant sequoia grows inland while the more delicate Redwoods hug the coastline. The former is an impressive subject to photograph while the latter is more challenging. 
$2800
4th-7th June 2024
Know more
Bali and Java
This trip is dedicated to exploring the diverse and incredibly beautiful landscapes of Indonesia. From prehistoric jungles to active volcanoes, stunning beaches to giant waterfalls this destination is inundated with immense photographic potential. Workshop fee includes all accommodations, (single occupancy) meals, and transportation during the workshop.
$5950
21st to 30th September 2024
Know more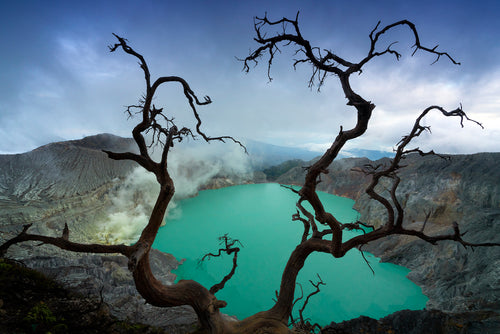 Beauty of the Bayou 2024 ( Last Spot)
Discover the beauty of the Bayou in a workshop experience that is uniquely captivating. Gliding amongst giant cypress trees hundreds of years old, branches decked with colorful foliage and adorned by the gossamer of spanish moss. As the mist rises from the water of the flooded forest it creates an ethereal landscape with innumerable photographic opportunities. Soft light filtering through the branches, reflections dancing in the calm waters, the sense of serenity of this landscape is unparalleled.
3800
1st-5th November 2024
Know More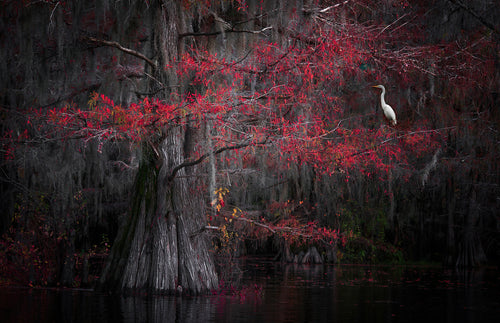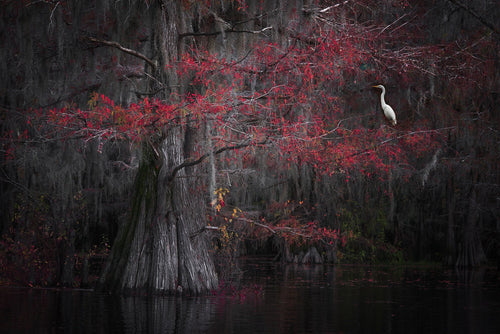 Beauty of the Bayou (Sold Out)
Discover the beauty of the Bayou in a workshop experience that is uniquely captivating. Gliding amongst giant cypress trees hundreds of years old,  branches decked with colorful foliage and adorned by the gossamer of hanging moss. As mist  rises from the water of the flooded forest it creates an ethereal landscape with innumerable photographic opportunities. Soft light filtering through the branches, reflections dancing in the calm waters, the sense of serenity of this landscape is unparalleled. 
$3800
7th-11th November 2024
Sold Out
Testimonials
Just came back from the Mystic forest workshop and I couldn't recommend Sapna more!
Sapna is committed to delivering a fantastic experience, and as a skilled photographer, instructor and guide, she has a recipe for exceeding expectations.
She knows the location, does her diligence on scouting and makes good decisions based on evolving weather conditions -- maximizing the opportunity to shoot in great conditions.
Sapna provides high quality instruction and individual attention in the field, ranging from composition to technical details. She kicks it up several notches with the excellent image review, critique session and post-processing tips. Lastly, she is truly on your side providing unwavering encouragement, support and inspiration. She skillfully straddles the line between catering to the needs & constraints of individuals while tuning the workshop for the whole group. I had an incredible experience, and just signed up for my next workshop with Sapna!
I attended the 2023 Majestic Yosemite Workshop with Sapna Reddy and can thoroughly recommend it to anyone looking to improve their photography skills. If you want to see how the professionals get the results they do, just spend a few days with Sapna. Not only are her skills exceptional, but her vision and enthusiasm are what makes this an experience that you don't want to miss. Just watching her excitement as she sees the world through her viewfinder is worth the price of admission. And you will return home with some amazing shots but the experience is what you will remember and be able to tap into for years to come.
Wow! I loved everything about the workshop with Sapna.  Her contagious enthusiasm set the tone for the entire weekend right from the start.  I felt like she genuinely wanted everyone to have a great experience and capture stunning images.  She had researched all the best locations prior to the workshop, and made sure that we had ample opportunities to get to them.  In the field, she gave us individual guidance on compositions, subjects, and camera settings.  I came away from the workshop with new perspectives on landscape photography and a ton of inspiration.  It was by far the best workshop I have attended, and I would not hesitate to attend any of hers in the future.
While attending a photography workshop with Sapna Reddy, not only did she make sure we got to the most interesting places at the right time for the best light, she offered technical knowledge, constructive critique, and tips for moving forward with our photography. She also taught our small group some editing techniques and ways to more effectively use our equipment. It's always enjoyable to share photography with like-minded individuals through a workshop experience. But it is especially rewarding when the leader is fully engaged in helping each participant improve their skills. If you have the opportunity to attend a workshop with Sapna, DO IT!
"I just returned from my first workshop with Sapna and all I can say is WOW! One only needs to look at her work to understand her talent as a photographer. As importantly, she has a gift for helping others with the aesthetic and technical elements necessary for creating a great image. She helped me immensely in both areas and inspired me to step up my commitment to photography. I'm looking forward to attending my next workshop with Sapna."
I just returned from taking Sapna's Mystic Redwoods workshop, and I have to say that I couldn't have been more pleased with the experience.  Sapna is a wonderful instructor, and her positivity and enthusiasm for nature photography creates a wonderful learning environment.  The workshop is kept to a small number of participants, allowing Sapna to give a lot of individual attention to each participant in the field. She pays particular attention to image composition, and getting you to understand how to get the best out of your image.  This was easily one of the best photography workshops I have attended, and I intend to sign up for more of Sapna's workshops in the future. 
Landscape photography is an art that demands continual dedication and insight to enhance one's skills. I have been immersed in capturing landscapes for several years, and my passion has been recognized through nominations for international awards. However, when I discovered Sapna Reddy's breathtaking images, I felt a surge of inspiration and made the decision to attend her workshop, hoping to elevate my own photography. To say that I was not disappointed would be an understatement. Sapna is an awe-inspiring force of nature, blessed with an unlimited capacity to find inspiration in the splendor of her surroundings, along with an innate understanding of subtle color palettes. Even as a radiologist accustomed to analyzing black and white images, Sapna possesses a remarkable appreciation for color and how to harmonize them within landscape photography. What truly sets Sapna apart is her infectious enthusiasm for her craft. She ensures that her students are in the right place at the right time, maximizing their opportunities to capture extraordinary moments. I vividly recall an unforgettable morning in the redwood forest when, despite the initially unremarkable conditions, Sapna's keen eye detected a fine veil of fog approaching. With incredible precision, she guided us to a prime location, anticipating the imminent arrival of the fog within minutes. Though the fog dissipated quickly, we were blessed with the perfect window to capture its ethereal beauty in our images. Other photographers on the trail failed to notice the fog and missed out on this fleeting spectacle, as they were preoccupied photographing in the wrong direction. In landscape photography, experience, a sense of drama, and an appreciation for beauty are invaluable assets. Sapna's workshop not only refined my technical skills but also instilled in me a deeper understanding of how to seize moments of transcendent beauty. It was a transformative experience that continues to shape my artistic journey.
I had a great experience at Caddo Lake. There were a lot of factors that made this both an enjoyable and productive workshop.  One important factor was that Sapna knew the area. This included not only where and when to go to certain areas but understanding the local supporting cast, the locals who supplied the boats and guided us to key parts of the lake.   
 The accommodations were great. Life is good when I can have my Cheerios and coffee in the morning, a shower, and a comfortable bed. Not to be forgotten was that we were close to all our venues.  
 Previously I have gone to four workshops which also had great venues. What differentiates Sapna's workshop from the others was her enthusiasm to teach and work with individuals. Under the theme of personal vision, I learned new ideas and techniques as we went from the field to producing the final photo. Bottom line is I have gotten better and more critical in the photographic process.  I came away with two or three portfolio photos and many great shots.
"I had been following Sapna's work for years and was excited when she posted a workshop in the coastal redwoods of Northern California. The workshop experience was excellent. Her infectious enthusiasm encouraged our creativity even on the last day when it rained. I really appreciated her hands-on training while in the field and in 1:1 help with processing. Sapna is an excellent landscape photographer, a wonderful workshop leader and teacher".
I joined Sapna for the Mystic Forest workshop, and everything was perfect.  The small group size ensured all of the individual attention anyone wanted, and minimized our impact on the forest.  It was very helpful to learn some of the in-field processes Sapna uses to create her beautiful images.  Her familiarity with the area gave us great composition opportunities.  I went home with many quality images for my portfolio.
I was pleasantly surprised and impressed to make at least five images worth printing on a big canvas. My passion for photography was reignited, thanks to Sapna. Her zeal and energy to make sure I got all the opportunities to get great shots is unbelievable. I learned so much in the Colors of California workshop. Plus the experience was surreal. Beautiful scenery-snow covered mountains, frozen lakes, peace and quiet, spectacular sunrise and sunsets, it felt like we were on a different planet. It was such a wonderful experience that I did another photo workshop recently with Sapna in Death Valley. I will be going to Redwood forest in June and California fall colors in October and hoping to attend many more of her workshops.
I have attended two workshops with Sapna in Yosemite and the Eastern Sierra. My experience has been outstanding!! I feel I have learned so much from her and the groups have been great! Sapna is a very talented photographer who wants you to get better and capture some excellent images while together. What I really appreciate about her is the teaching aspect. She focuses on helping you with composition, technique and processing, all while taking in some wonderful sights! I consider her a friend at this point and very much look forward to our next adventure together. Thank you Sapna.
I am already planning my next workshop with Sapna. She has an excellent eye for exciting compositions, does a great job in planning her workshops and she is a skilled educator. She also has a great sense of humor. What more are you waiting for?
The Fire and Ice Workshop in Iceland was my first workshop with Sapna, a very memorable trip full of great locations, and photography tips/insights to build my confidence througout the trip. Understanding how Sapna sees the Photographic opportunity of a location and how she wants to capture the scene is invaluable. I am looking forward to an opportunity to attend another wowrkshop lead by Sapna in the coming year.
The Mystic Forest Workshop with Sapna Reddy was incredible!  She knew exactly where to go for some beautiful compositions.  Sapna was knowledgable, friendly and diligent about helping each one of us.  I have booked another workshop with her and am looking forward to another wonderful experience. Thanks Sapna!
I attended Sapna's Redwood forest photo workshop with a friend. Even though the workshop is only about 3 days, I learned a lot from Sapna, and enjoyed tremendously the beauty of the redwoods, rhododendrons, and the ocean coast. I came back refreshed, inspired and feeling we were away for a month! Sapna took us to the places that I wouldn't know to go myself as she scouts each place thoroughly before every workshop. We changed the course depending on the weather each day, and I appreciate that Sapna made sure we found the most photographic places at every moment. Sapna gave individual attention to each of us, and we all got help depending on our own skills. What's next? I signed up for 2 more workshops with Sapna!