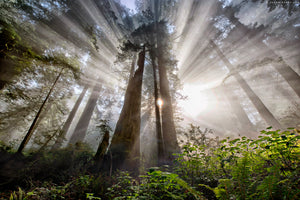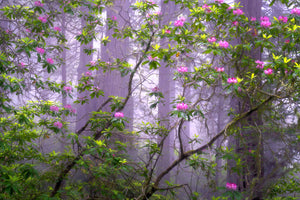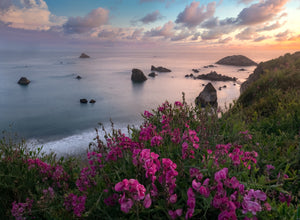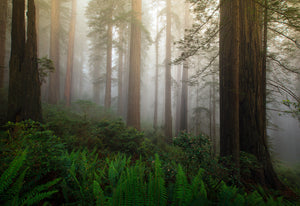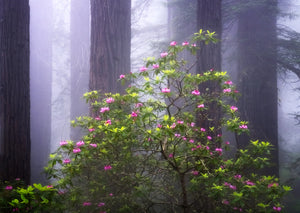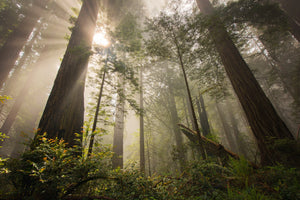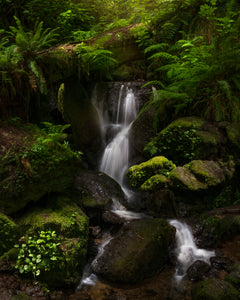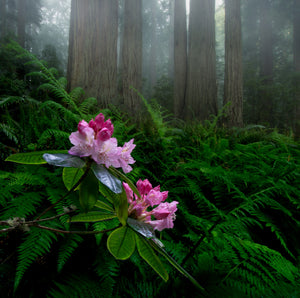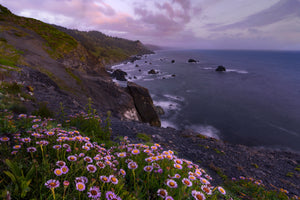 Usually in the last week of May and the first few days of June the Rhododendron begins to bloom. It adds the perfect accent color to the scene. Also in those moments of frustration when the trees simply do not seem to be lining up appropriately for your composition, few moments spent in photographing a beautiful flower or the intricate details of the forest floor, help to calm the mind down before returning to the task of finding order in the chaos.
These particular woods are so beautiful that hiking in them is a true reward in itself. A walk amongst the Giants hundreds of feet tall and hundreds of years old is both a humbling and an awe inspiring experience.
On this workshop in addition to the forest photography we will have the opportunity to do seascapes along the rocky Northern California shore. We will hopefully be there in time to catch the coastal blooms which offer a dramatic foreground element.